Approach Shoes - TNF Vindicators GTX
Another well engineered shoe from The North Face range, this extremely robust shoe feels like it should last several years of use and abuse. It isn't super lightweight but, for its weight, it offers excellent protection and support when walking over rough terrain.
The chunky treaded Vibram sole grips well to all surfaces, except wet rock where it felt a little more vulnerable – but I'm yet to find any shoes that grip better on wet rock! And, like the upper, the sturdy sole feels as though it should stand the test of time, and last well. The sides and upper section of the shoe have been sturdily reinforced with a layer of 1.6-1.8m velvet suede, whilst an extra layer has been added over the toes. The reinforced heel-guard offers both protection and support, as well maintaining the shape and form of the shoe over time and use.
The inner Gore-Tex membrane allows breathability whilst keeping your feet dry in light rain, snow or over reasonably damp terrain. Alas, due to our record breakingly cold winter I am yet to test the shoes in warm conditions. They performed well during my week in Turkey (February), but we didn't experience temperatures over about 20 degrees. They gripped very well on the rough limestone terrain in Antalya, as they also have done whilst out and about in the Peak District.
The gusseted tongue keeps most of the dirt and grime outside the shoe, and the lacing system is quick and easy yet secure.
The Northotic ergonomic insole has been designed (incorporating different densities within the insole) to enhance comfort and support, whilst a silver agent (AgION antimicrobial) has been woven into the footbed to help prevent odours and bacteria from taking hold.
They have a smart overall appearance, meaning that they could also be used as a shoe for smart/casual occasions, but their intended use is for hard wearing out and about.
Overall they are well made, sturdy and supportive, but this 'sturdiness' detracts a little to the overall comfort.
Approx weight 986g (size 9)
Sizes available 7-12,13,14
RRP £89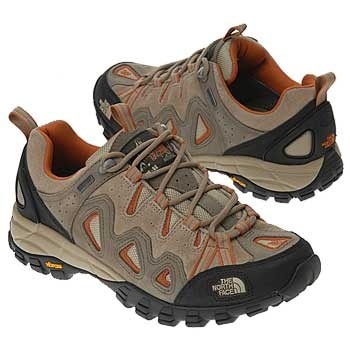 Review by Ben Heason.