Isn't it nice when you ask somebody's advice, they listen to what you are after, and then give a considered answer that results in you getting exactly what you were after? So it went with my Ocun Jetts. I'd told the guys at Ocun that I was after a specific level of shoe. Whilst I wouldn't consider myself by any means an elite climber I do like to be able to try hard and push my grade - as a rule of thumb I am usually knocking around at about Font 7a boulder problems and 7a sport routes. On the flip side I've done too many years of cramped feet and sore toes so comfort was definitely a must. I suspect that this set of requirements would echo many others so it's no surprise that manufacturers have always tried to fill this space in the market. Once I'd outlined my needs, there was ten or fifteens seconds worth of thought before the fairly firm assertion that what I needed was a pair of Jetts.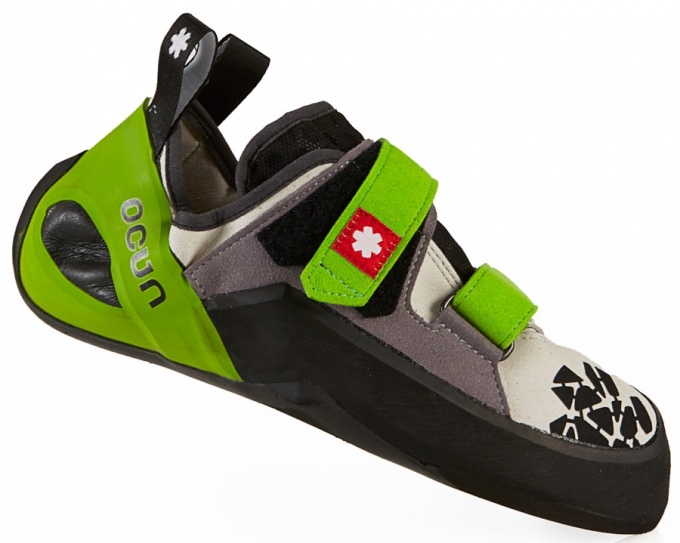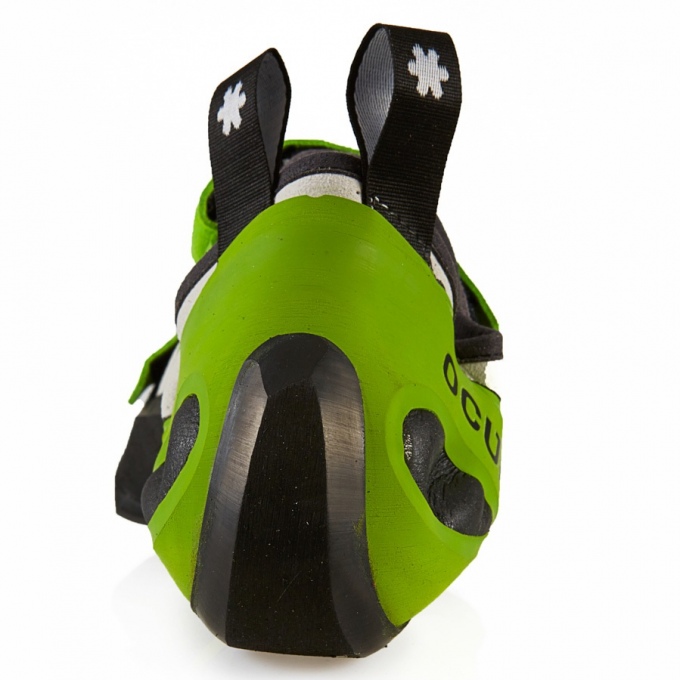 The Jetts come as lace ups or Velcros. I've never been much of a fan of lace ups so opted for the latter. The images of the shoe tell their story pretty well. Reasonably aggressive (pointy) toes, some curve in the arch, a snug heel, plenty of rubber and opposing Velcro tabs to enable you to tighten or loosen them with a good degree of flexibility. I spent much of my childhood (and grown up) years knocking around barefoot and have fairly wide feet as a result. They fit the Jett nicely, and as long as I keep my nails trimmed there is virtually no discomfort to wearing them. The exception to this is on incredibly hot days as experienced this summer on the sea cliffs of Pembroke. With a chunky rubber last extending all the way up the heel the shoes don't stretch an enormous amount so foot expansion on hot days, or when climbing after a big run, was definitely noticeable. Thankfully I have Velcro's so it's an easy matter to loosen or remove them on belay ledges.

In use I've been impressed. I do the majority of my climbing at The Works with occasional visits to Awesome Walls, and regular trips to the Peak limestone and Gritstone. They've also accompanied me on trips to Snowdonia and Pembroke, though sadly only one trip to Font pre-Covid lockdown. I guess their performance is most acutely noticeable when bouldering which I do at least a couple of times a week, usually for an hour and a half or more. I've found them to be very good on pretty much everything I've climbed. Full marks to Ocun for delivering what could be my perfect shoe.

That brings me onto Ocun. They are a Czech brand, pronounced 'Otsun'. A fairly quick look at their website will tell you that they know what they are talking about. The page describing the Jett for example, has the most comprehensive foot shape and size explanation I have yet seen. It turns out I have a 'Greek' foot. I've also recently reviewed one of the bouldering mats and hope very much that they continue to serve the British climbing market as I like their stuff.

I've been using them now for the best part of a six months and they are showing a little wear, but still have plenty of life in them. Retailing at £84.95, but available for less than that if you shop around they are very competitive.