Five Ten Tennie Approach Shoe
I was 13 in 1985. It was a formative time for me. Lots of fairly major things in my life happened around that time, but sadly my parents didn't buy me a pair of the world's first approach shoes, the Five Ten Tennies! Until that point climbers and walkers had either worn heavy leather walking boots, or possibly some lightweight trainers with little or no grip, entirely unsuited to rough ground. Five Ten saw the niche, created the Tennie, and haven't looked back since, going on to produce world class rock shoes, and more recently, a very well respected range of mountain biking shoes. Their secret? Sticky rubber. Early sticky shoes just weren't sticky compared to the secret formula that Five Ten brought to the market and it's still arguably the stickiest around today.
I've had a few pairs of Tennies in the past, the last of which I lent to a friend and haven't seen since. Although they are ostensibly an approach shoe, designed by name for getting to and from your chosen crag, the Tennies are so much more than that. I get them small, to fit snugly, which means that I can use them more like a robust rock shoe. The tread features the trademark dots which means super-high friction on smooth rock, but much less on grass, mud or snow, so be warned: whilst they excel in some environments they are less suitable for others. That said, the lug height of the dots on the sole has been increased little on the latest model which means they are better than previous versions in slippery conditions. I have used them in Fontainebleu, easily completing easy circuits, bouldering in Cresciano where I managed a Font 6B slab in them, opting to use these instead of my rock shoes as they had more friction!, Jordan, traversing desert towers, and on the rough rock of the Cuillin Ridge on Skye. Despite getting them to fit snugly it's a fine balance between performance on rock, and being too tight to wear all day long, essential in places like Jordan and Skye where speed is of the essence.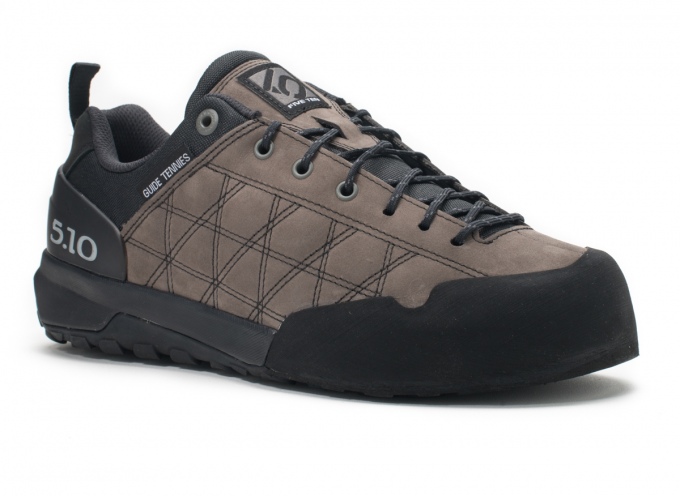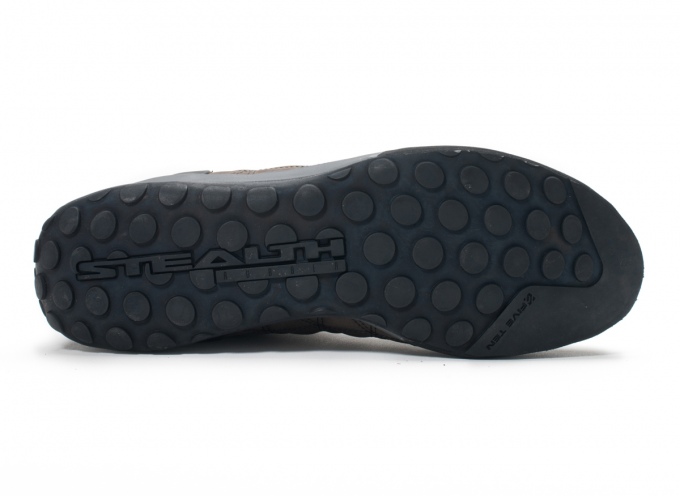 The latest version of the Tennie features a giant rubber toe box with a squared front edge to make climbing as natural as possible for what is quite a chunky approach shoe. The leather upper is hard wearing in the extreme, withstanding scree running down the Great Stone Chute on Skye with ease. There's a generous pull loop for pulling the shoes on, which doubles up as a hanging loop to attach to your harness if the ground becomes too technical and you need to resort to rock shoes. I find them more comfortable than many other approach shoes and wear them whenever I can (i.e. when I am not venturing onto grass, mud or snow!).
They retail at £95, but are available for significantly less than that if you shop around online. They come in a wide range of colours.
More info | Facebook | Twitter | Youtube