New Balance Fresh Foam 1080v7 Running Shoes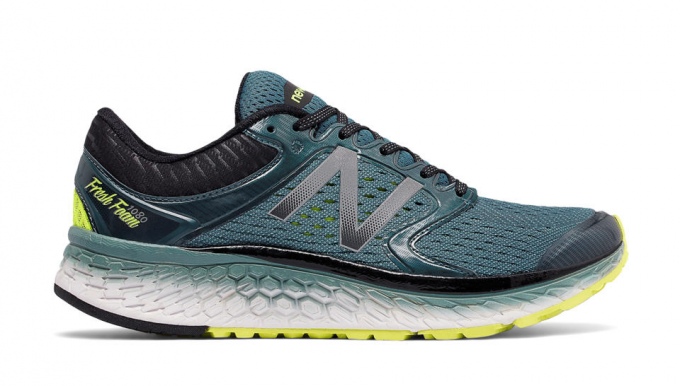 I was signed up to run the London Marathon in April so it was time for some new road shoes. Sadly a week before the event I learned that due to an administrative error my place had not been recognised by the organisers so I couldn't run. Of course I'd done the training and raised £2k for Mountain Rescue. Thankfully the place has been deferred to next year. Which means more training, which means more time to wear these shoes!

Ordinarily I run off road, on trails and on pathless moors, so I was well aware that a transition to tarmac would require a patient approach to avoid sore shins. A patient approach and some decent cushioning. The Fresh Foam 1080v7 delivered the latter very well indeed. Whereas I take a relatively minimalist approach in a lot of my off road shoes, I'm happy running higher on the road as there is a far lower likelihood of rolling an ankle on a high last, so I was quite happy with the chunky looking sole. Slipping the shoes on it was evident from the off that they were going to be comfortable. I wear a size 9.5 / 10 shoe, but often opt for a 10.5 for my running shoes to preserve my toes. The 10.5 fit well, snug in fact - after my first run I had to loosen off the laces a little as the tops of my feet were too warm.

I've run in the region of a hundred miles on the tarmac in this pair now and, aside from the initial hot footed run, have not had a moment's discomfort from them. On the contrary, quite after a trail run it's with some sense of relief that I take my shoes off at the end of a run, but in these there is no such desire. Reading the official description of the shoes it's clear that time, research and development has gone into their production, from the lack of sewn seams, to the contoured sole. The proof that these features work is surely in the comfort of the running. On Saturday just gone I ran a 10 mile road race (had to put the marathon training to some use!) in the drizzle, nursing a bruised ball on my left foot from another incident, and felt completely comfortable the whole way around.

They retail at £115, they look snazzy, and did exactly what was required of them in allowing me to comfortably run on tarmac. I am pretty sure that they will still be going strong b=next April when I get to finally tackle London.
More information on the New Balance website here >>