Salomon Speedtrak Running Shoes
It's not often that you can say a pair of shoes got you to a meeting on time. The Speedtraks arrived on the day of the said meeting. I work from home and juggle squeezing out for a run, testing kit, and my other work on a daily basis. On the said day I had a meeting at midday. I set off for a run with a friend at what should have been 11am, but as often happens when juggling things, had slipped to 11.10am. When I'm fit it's a fast one hour run. Five minutes into the run I realised that I wasn't 'fit', I was already running late, and to top things off, the ground was incredibly muddy and slippery. My running partner was fit so I gave chase. The shoes were incredible on the slippery ground. The run is a there-and-back, up-and-down affair, so having tested out their traction on the way up, and been very impressed, we turned, and let loose. Not once did they move in the squidgy ground. As a result I was able to literally sprint downhill and made it to my meeting in time. Thankfully I was meeting a cyclist who didn't mind my flushed cheek and heavy breathing. I actually remember saying to him at the time, if I hadn't been wearing these shoes I'd have been five minutes late.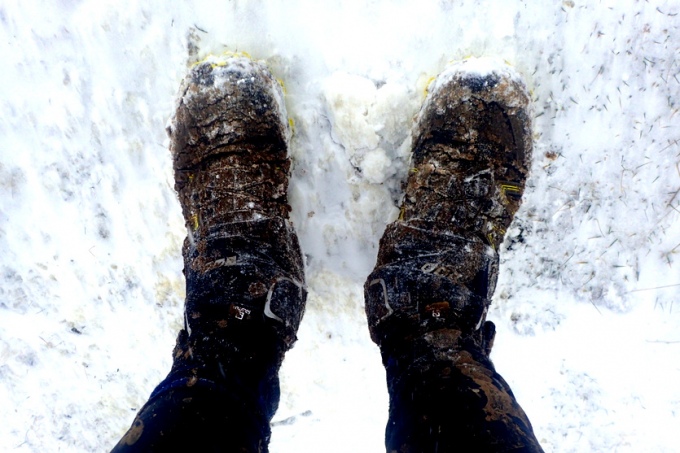 Believe it or not the Speedtrak are under that snow. This was taken during a 21 mile run during the Mini Beast From The East at the weekend. Note that there is also a pair of Salomon running gaiters in there.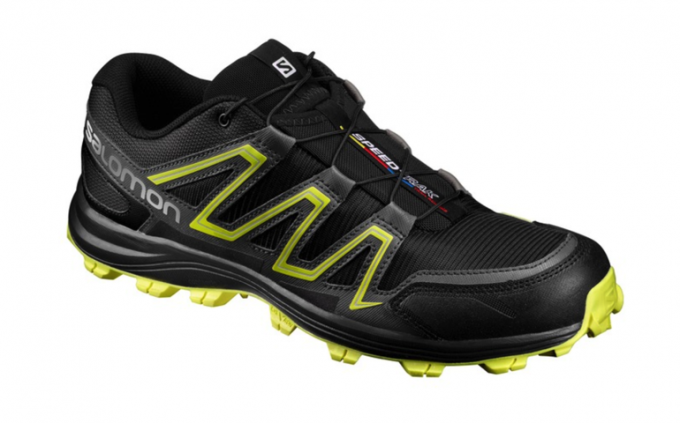 A good anecdote helps to put some context to the marketing spiel that comes with new kit. Essentially the Speedtrak combine a really aggressive sole packed with big lugs, and Salomon's ever-stickier rubber, so my route, which was an equal mix of wet rock and loose mud, presented no problems. I've since run in them another dozen times, always on loose and wet ground, and more recently in deep snow. They keep coming up trumps. I'm still a fan of the wired lace system which really comes into its own when you get back and have numb fingers so couldn't really untie a tight knot in a pair of conventional laces.

They retail at £100.
More info on the Salomon website.