VJ Sports I-Rock 3 Trail Running Shoes
I first came across a pair of VJ Sports shoes whilst running with a friend on a freezing afternoon in the Cairngorms about five years ago. We were plodding along a fire track through the forest and his shoes were making a racket. Metal studs he explained. It certainly explained why he wasn't slipping around as much as I was. A Finnish brand, just emerging onto the UK scene, VJ Sports specialise in running shoes for tough terrain.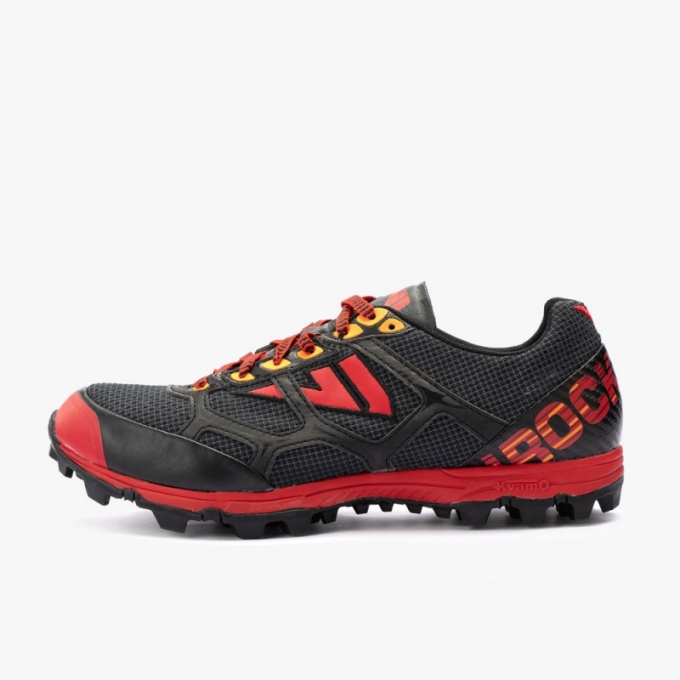 Fast forward to now and at the local fell races in the Peak District - renowned for its heady mix of abrasive rock, deep, peaty mud, and singletrack heather - VJ Sports are one of the dominant brands. I've no idea whether this is the case in other parts of the country or whether word of mouth has simply resulted in the rise. Regardless, I thought it was high time I tried the out.

The I-Rock is described by VJ Sport as having an aggressive Butyl rubber outsole. Whilst I might have once been an aggressive runner I think it's safe to say I am now in the plodding category, but an aggressive sole is definitely a big selling point around here. I'd spent the last few months sliding and slipping my way around the local trails in desperate need of something with some bite! Not only is the profile seriously chunky, the grip is something else. I'm not going to say that it's the standout best rubber I've ever encountered, but it's certainly on a par with anything I've worn. As I walked across the vinyl kitchen floor there's an audible squelch sound as each of the lugs pulls away. Quite amazingly there's even an un-sticking noise when you pick up the shoes off the hearth where they've been drying! Out on the trail I've now run 100km in them and literally haven't had a single slip. That's seriously impressive.

Fit-wise things were a little tricky. I ordered a 10.5 as that's my size. However they were too tight across the front of my foot so I had to swap them for an 11. These are wide enough, but probably a smidge too long which I felt was a better alternative with the prospect of lots of downhill, than a tight fit. So far so good. Saturday's 25km was very boggy so the shoes were saturated for most of it, but the in-sole stayed where it should and my feet didn't move much inside the shoes. This is down to the Fitlock system, essentially a non-stretch band across the cdentre of the foot which tichtens as you pull your laces tight to keep the shoe snug around your foot.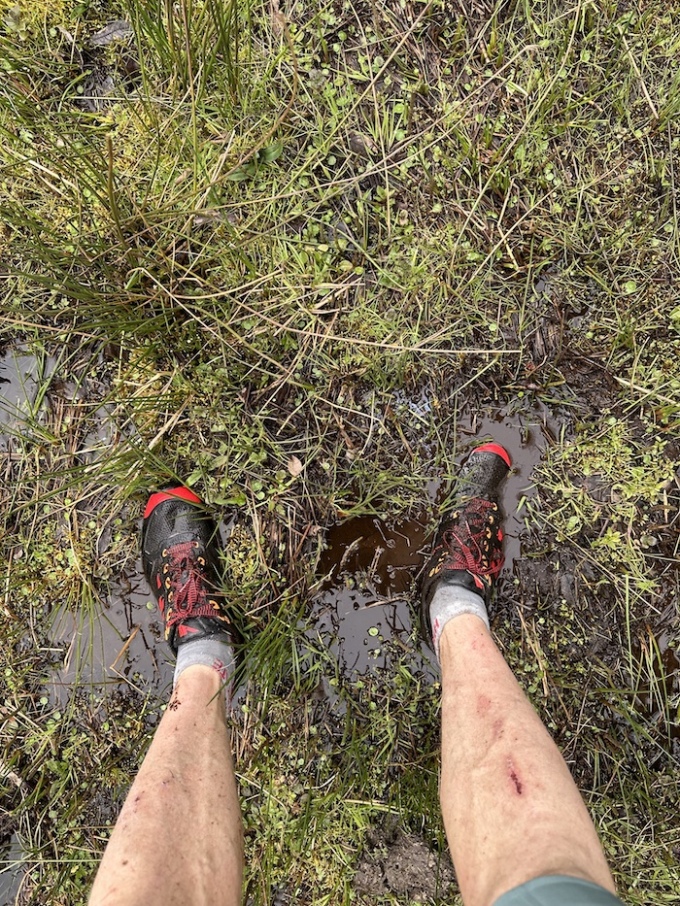 Comfort. Designed for shorter runs, and not really to be worn for hours at a time, I certainly wouldn't say that they are uncomfortable, but they feel quite minimalist. The uppers, Schoeller®-Keprotec® Fabric with aramid fibres, are very thin and unforgiving which makes for a close fit (see previous paragraph about feet not moving when wet), but there's not a luxury feel to sliding your feet into them at the start of a run. Similarly, the sole, whilst uber sticky and aggressive, feels a might on the thin side so you do get plenty of feedback from the surface on which you are running. Perfect for runs up to an hour or so, but for the longer ones I'd wear something else (I'm also reviewing a pair of VJ Sports Ultras so watch this space...).

I like the look of them. Durabulity seems good - 100k in so far and no sign of wear on either the uppers or the sole. They retail at £140. Assuming they last well then well worth the money and perfect for the running I am doing. Off to Wales at the weekend so will test them in the bigger mountains.
Check out VJ Sport's website.
Here's a short video of the shoes in action in the Peak District on some pretty challenging terrain: