Montane Minimus Stretch Jacket
Weighing in at 257g this is definitely in the realm of lightweight waterproof jackets. It's made from a very thin Pertex with the usual and expected properties of being waterproof, windproof and breathable. What sets it apart from most other similar jackets is the fact that there is an element of stretch to it, meaning that you can wear a smaller size than normal and it will fit snugly. It's amazing how far material design has come. It's one of the more comfortable jackets that I've had the pleasure of wearing.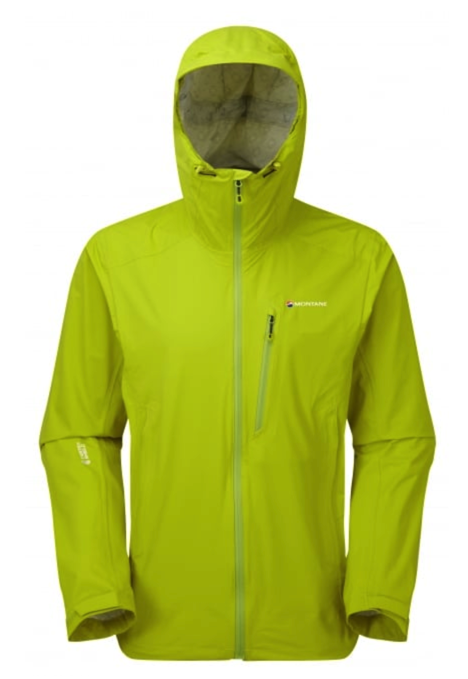 Features wise it has a fully adjustable (no-removable) hood, with a wired peak. I find such adjustability essential when in very windy conditions where it can become difficult to keep the hood in place, and the head warm. There are two zipped pockets for the hands, and another zipped chest pocket for a phone or compact camera. The chest pocket is actually big enough for a map, but the opening is relatively small so it's a bit of a fiddle to get quick access. The cuffs are Velcro adjustable, and the waist is elasticated with a toggle on each side. It features a full length one-way zip, with a plastic popper at the base meaning that you can open up whilst ascending without the zip coming completely undone and the jacket flapping around. It packs down to something similar in size to a softball.

It retails at £170 which seems to be a fair price for a funky lightweight piece of kit with an unusual feature that sets it apart from much of its competition.

More info on the Montane website,
Other Montane kit we've reviewed:
Primino 140 Long Sleeved Tshirt