It's quite a while since I last went to Portugal. Nearly 30 years I think! Looking at this guide it'll definitely be less than 30 before I go again :-)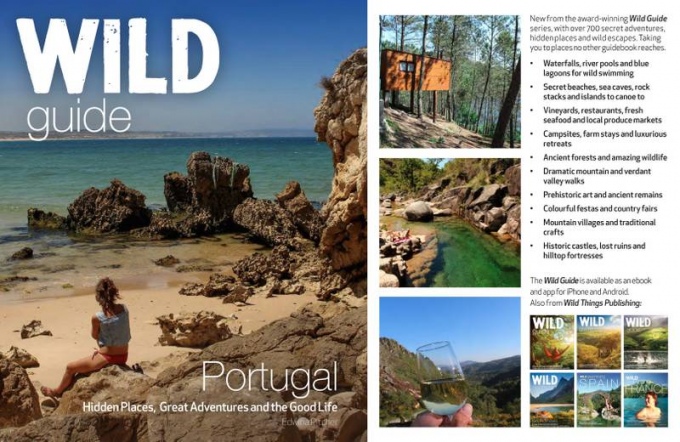 Reviewing a guide when you haven't actually been there and tested it out is a risky business, but as this one follows in the footsteps of a series of other Wild Guides, I'm familiar with the format and know how to use the guide. As with the others in the series it takes a minute to realise that the maps are not listed at the start of the regional chapters, but at their ends, and once again I'd like to see an index at the end, but aside from those two issues, it's clearly another cracker from Wild Things Publishing.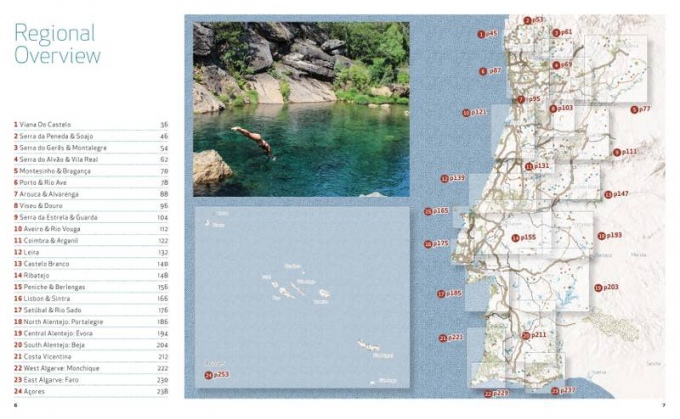 Packed full of inspiring photographs of wild places to swim, explore, sleep and eat, it's obvious that the author, Edwina Pitcher, a travel journalist, photographer and video blogger from Lisbon / London, knows the country better than most. This seems to be the way with these Wild Guides, they are comprehensive beyond any single person's knowledge and indicate a great deal of research has gone into their publication. Looking forward to one to the Peak District and to France :-)
256 pages.
Retails at £126.99
Wild Things Publishing Website