Kids Escape Light Jacket II - VAUDE
I've said it in numerous previous reviews, but I will say it again; too many of us kit ourselves out with funky technical kit, but neglect our kids. VAUDE produce a decent range of junior kit which I think strikes a fair balance between price and quality. This jacket retails at £65 which is more than you'd pay for an equivalent at Decathlon, but it's got a few strings to its bow that they don't. Firstly it's designed to last; one of their key selling points is its durability, which means that it can be passed down from kid to kid. Secondly VauDe have a high degree of moral and environmental responsibility meaning that it's been manufactured under fair working conditions and using eco friendly products. That may not float everybody's boat, but it strikes a chord with me.

Functionality wise it doesn't have as much as an equivalent adult jacket, but it has the basics: it's waterproof, windproof and breathable. It has two pockets on the outside (zipped). It has an adjustable hood, but with no elastic that will perish over time. It's adorned with various bits of reflective trim, and it has adjustable cuffs (Velcro).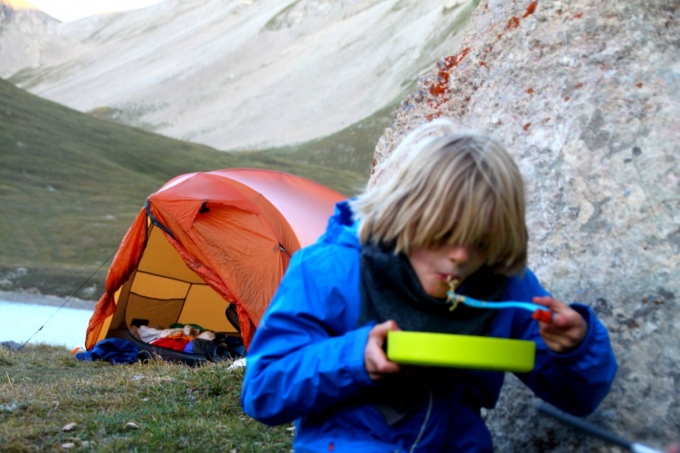 Our boys each have one and are perfectly happy wearing them. They weigh 240g and pack up relatively small, though as they have a taffeta lining they are not as small as some (though they are warmer as a result).
More info on the VauDe website.