Berghaus Ilam Down Jacket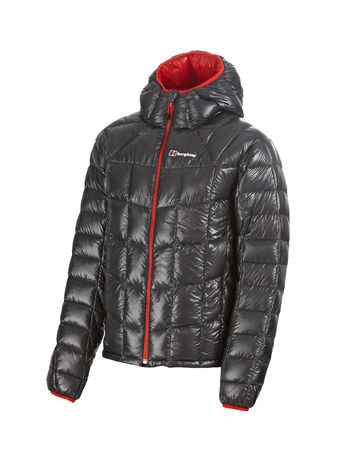 The Berghaus Ilam jacket is probably the fourth or fifth down jacket I've owned over the years, but is my favourite. It's not a big fat one for hanging around base camp in, but a more lightweight affair which has proved to make it far more versatile. It weighs a paltry 320g and packs down to a small sausage the size of a kitchen roll which means that it goes everywhere with me and as a result gets worn plenty. Despite its light weight it still packs a punch on the warmth front, keeping out all wind, and providing a level of insulation above and beyond your softshell and thermal under layers. It's filled with 850g hydrophobic down and the breathable outer does a reasonable job of keeping rain out despite the fact that it's not billed as completely waterproof. So far I've had no problem whatsoever with it getting wet. Where most jackets are comprised of a small number of internal sections that contain the down, the Ilam has a large number of small compartments which means that the down remains evenly distributed throughout the jacket. There are two large zipped pockets for your hands and an internal zipped pocket with a key ring loop. It has basic elasticated cuffs and an elasticated draw-cord around the waist. I've taken to keeping the jacket in its bag, especially when packing into a rucksack, on the basis that it'll snag less and last longer. So far so good, it looks as good as new despite having been worn probably a hundred times and whilst doing all sorts of activities. Aside from its basic practicality its other big selling point is its look. It comes in a range of unusual colours, each featuring two shades of the same base colour, one on the inside and one on the outside. Each combination works really well. At a recent indoor climbing competition at Ratho in Scotland there were more than 1,000 people in the arena and it was quite easy to spot the couple of dozen people wearing an Ilam (I know this as my wife was wearing hers and was hard to spot at a distance!). Although the jacket retails at a hefty £260 its available online at significantly less than that and well worth adding to your outdoor wardrobe!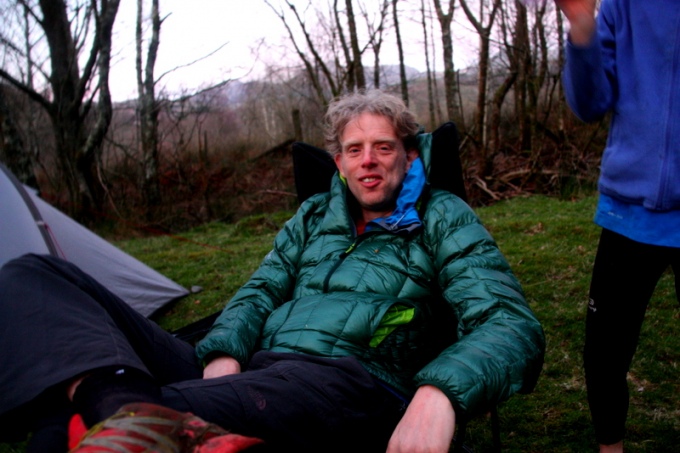 Relaxing on a chilly evening around camp after a swim in the river. Toasty.