Concertina Wind Shield from Alpkit
With the foil shield that came with my stove finally biting the dust it was time to get a replacement. The Concertina weighs a little more than a plain foil option, but is clearly superior in many ways. It is essentially a series of 9 aluminium sheets 6m wide by 14cm tall, hinged down the long edge, and connected to its neighbour. The hinges are wide enough to allow the whole thing to be folded together much like a map. The two outermost (long) edges have a kind of built in tent peg to allow you to stick it into the floor to stop it blowing in the wind. It weighs 110g and packs up pretty small. It's obviously not suitable for anything where the flame bit of your stove is higher than around 12cm, but for anything lower than that it works a dream.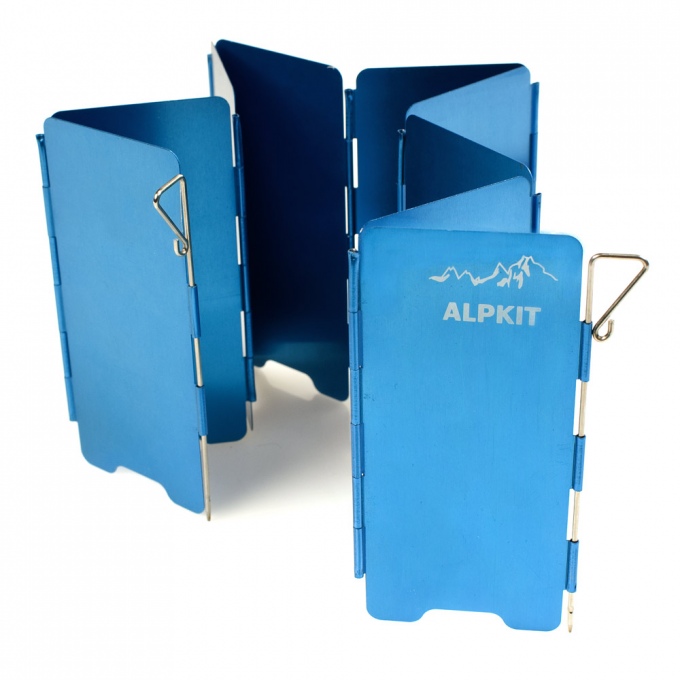 Retails at £11 from Alpkit (who have just opened their first ever stores in Hathersage and Ambleside).