Sea To Summit Folding Bucket 10l
Folding kitchenware has been around for years, but it has come of age more recently with a whole host of materials and designs giving rise to some very useful and helpful products. The Sea To Summit Folding Bucket is exactly that. It packs away into a small zipped bag not much bigger than a compact camera, but unfolds into a 10l cylindrical shaped bucket with two long, sturdy handles. Filling the bucket from a river or lake requires two hands to hold open the top and allow the water in, whilst doing it from a tap can be done one handed. What you have to be really careful with is putting the bucket down. On a perfectly flat surface it is possible to put it down and for it to stay formed with the water inside, but it takes very little to cause the non structural sides to buckle and spill the contents. Essentially this is a bucket and should be used for carrying water, if it's needed for storage then it needs to be hung, and not placed on the floor. If that's understood then it's a great addition to any camping trip. We also used it for crabbing and for carrying and filtering muscles prior to cooking. It also has a discrete handle at the base to make it easier to pour where you want it. It weighs just 110g, and retails at £35.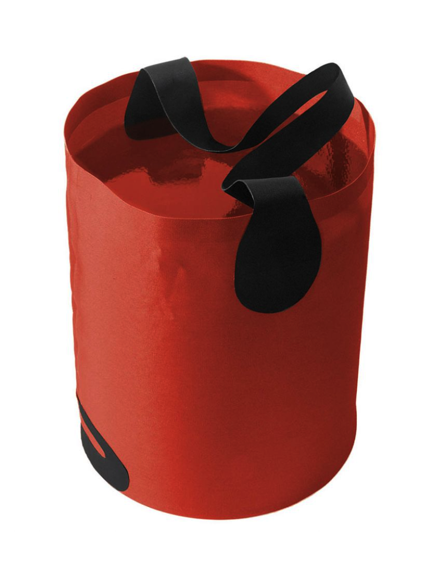 It is available from the Sea To Summit website.