Salomon Speedcross Kids Running Shoes
Review by Bryn, aged 11.
These shoes are perfect for a lot of different things, running being the best.

This is a list of things that I like about these shoes:

My favorite thing about these shoes is the quick-release mechanism that allows you to slip them on and off quickly and easily.
The grip on these shoes is good and prevents you from falling over when you are running.
They are perfect for making your footfall as light as possible and the sole is soft and comfortable.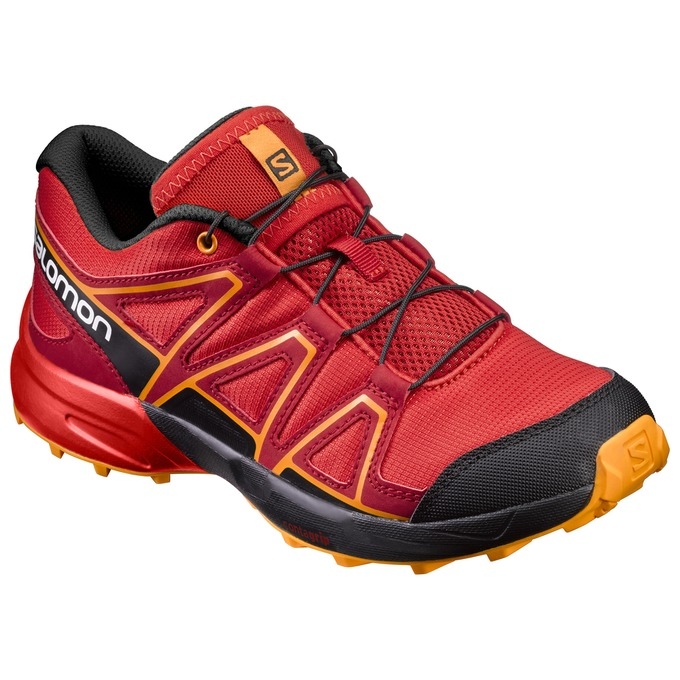 Now that I have got these awesome shoes I have started to notice how many people have them and how popular they are.
These shoes are easily the best shoes that I have ever had, not only that but there is also a range of even better types of speed cross:

Speedcross 4
Speedcross 4 GTX
Speedcross 4 CS
Speedcross Pro
S-Lab Spoeedcross
Speedcross Vario GTX

And loads more brilliant types here.

As I only really ever run off-road or on a rough track I can not really say whether they are good for running on off-RoadCyclingUK or not, however I am saying that Salomon speed cross shoes are totally worth getting for they are brilliant for the right style of running and I truly recommend you to get them if you like running.

You can read more about the shoe, and buy them directly, from there Salomon website.