The Oboz Women's Sapphire Mid B Dry
Designed specifically for the woman's foot, as soon as I put this shoe on I knew I wouldn't have any problems with fit. The fit is slim, so a person with a wider foot might not enjoy the shoe as much, but they have served me well on multiple days of long hiking. I recommend that you add a half to your normal size as Oboz are known for providing a tight fit.

I am at risk of plantae fasciitis (a foot running injury) but the arch support of this shoe means I don't need to add a shaped insole. The top of the boot rises above my ankle bone, but the lace up system provides full articulation and support. The dual-density EVA midsoles provide excellent cushioning, particularly considering how light weight the boots are. In terms of traction, only the slippiest of surfaces has been a problem.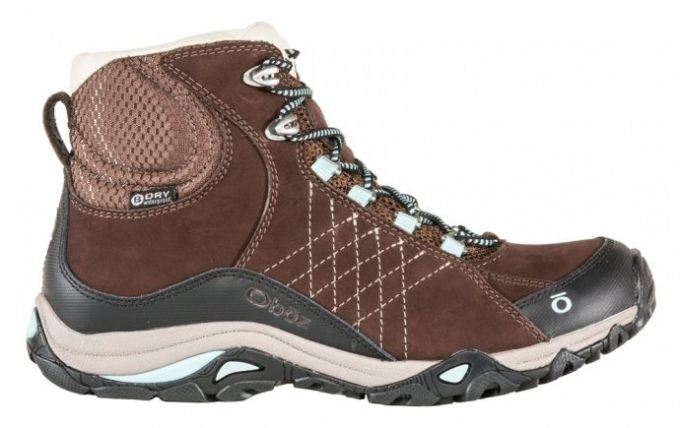 The shoe is mostly waterproof, only breaching in extremis (stream crossing), the breathability is good. The upper has stood the test of time and extensive usage well and there is minimal wear to show for it.

I think this is a good versatile boot for a range of terrains, it's lightnes, support and cushioning make it a good candidate for multiple day walks. While it copes fine with wet, I do think it's high breathability makes it an excellent hot climate boot.

The fact that Oboz plants a tree for every pair of boots sold is just a bonus when buying this great pair of lightweight hiking boots.
More info on the Oboz website. They retail at £135.