Heading to Scotland on a sea kayaking trip with a dog we'd only had for two weeks was a bold move and required some cool kit! Having taken him down to the river at home and realising that he and water were not best friends meant some sort of buoyancy aid was in order. I'd seen that it was possible to get such things whilst in California last summer. We'd been sat on a small granit island in a mountain lake when a guy came paddling by in a small kayak. He whistled and shouted a command and his two dogs who'd been faithfully following him along the shoreline, jumped in and began to swim. I chatted with the paddler who informed me that as they were wearing life jackets they could swim all day and he could go to some pretty remote places. I was impressed.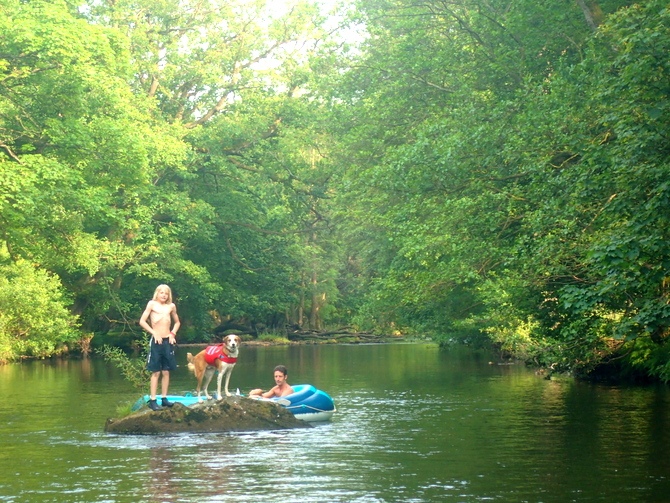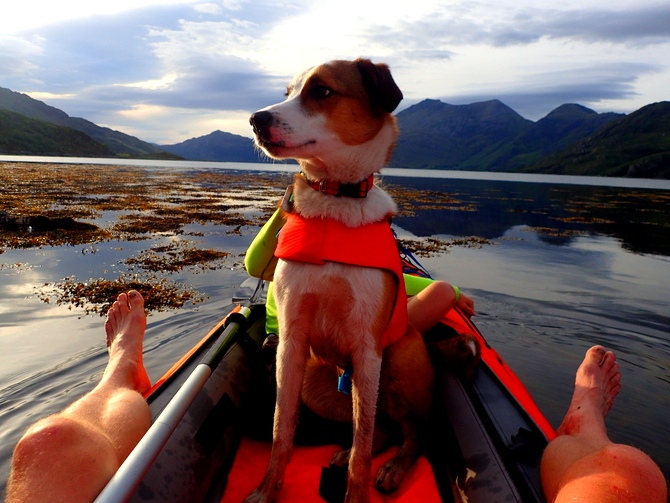 Ruffwear do a Float Coat which is effectively a very basic doggy life jacket with no whistles or bells, literally! To put it on I find it's easiest to stand astride the dog and slide it over his head. If I try to do it from the front he simply backs away. Once it's over his head you reach around underneath his torso and clip together two adjustable plastic clips. That's all there is to it. There's a grab handle on the top which means grabbing him to pull him out of the water is easy. The construction itself is closed cell, housed in a heavy duty material. After a few times of putting it on and letting him get used to it wearing it around camp he was fine with it. Although he still doesn't choose to go into the water of his own accord, he will follow us across rivers, bays and other small water bodies, and it's really reassuring knowing that if he were to jump out of the kayak at any point, he'd be a whole lot safer, and easier to rescue with this on.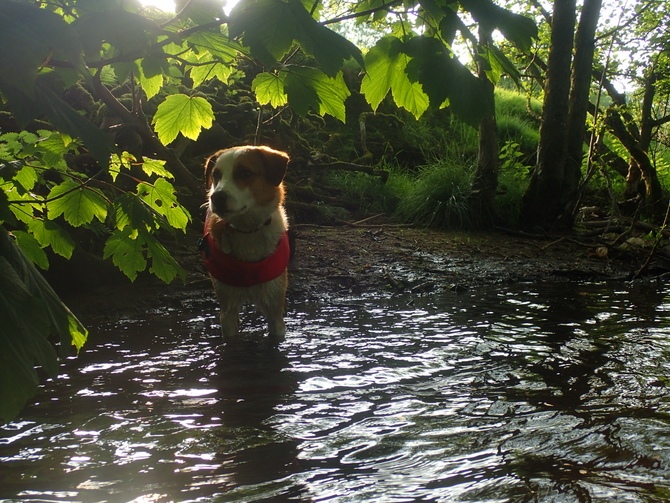 It retails at £79.95. Note that one of the other dogs on our trip had a cheaper looking model which worked fine in the water, but quickly started falling apart as the dog made its way through the undergrowth on the loch-side. It is available from the Ruffwear website.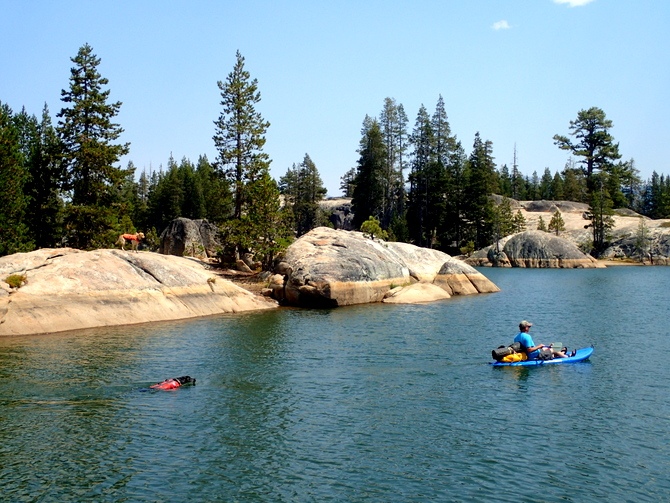 The original encounter in California. No idea what brand of jackets these were. Quite possibly Ruffwear.