Wild Swimming Walks - Dartmoor & South Devon
Following hot on the heels of my review a few days ago of the equivalent book on wild swimming walks in and around London this guide is a little more in keeping with the ethos of wild swimming. As I said in the previous review, it's a new direction for Wild Things Publishing, providing guide books that not only tell you about some inspiring looking wild swimming spots, but how to enjoy getting to them too.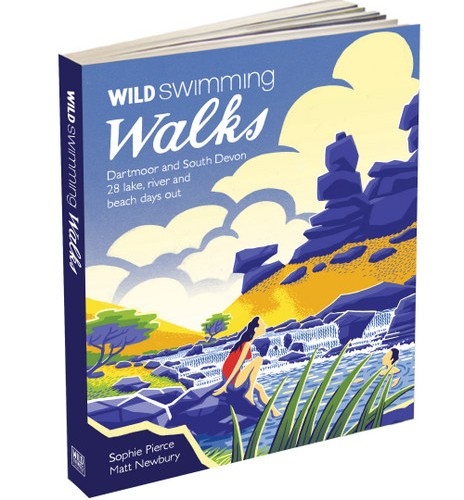 It features 28 walks, each taking in at least one swimming spot, often more. What I found refreshing about the book is that it isn't just a case of having recycled all the swim spots already detailed in their previous guidebooks. They, after all, have generally been national in their coverage. This guide sets out to show us a whole new raft of swim spots, linking them with some good looking walks. Granted, the spots aren't as universally beautiful looing as in the national guides, but if you've ever been wild swimming yourself then you will know that it's often just the act of having sought out a spot that it the most fun and creates the best memories.

The book retails at £14.99. If you live in Dartmoor or South Devon, or plan on visiting any time soon then that's a wise investment. As yet it doesn't look to be available in electronic format as an app as are many of their guides, but this is surely just a matter of time. I'm a recent convert to the electronic guides as perfect companions to the paper ones.
You can buy the guide on the Wild Things Publishing Website.
Read more of my reviews of the raft of wild swimming books by Wild Things Publishing.