Sealline Seal Pak Waterproof Hip Pack
A handy sized waterproof bag for a wide range of sports and activities. The Seal Pak has a 4l capacity so is best used for valuables and stuff that you need quickly - wallet, phone, camera etc. It's a standard roll top closure system with silicone coated inners on the collar which aids the sealing process. As with all roll-top closure bags it's important not to over-fill it otherwise there's not enough slack material to properly close it. It also has a very small zipped pocket on the front. Though the zip has a baffle on it this is not waterproof and the pocket should not be used for valuables. It's handy for snacks and the like, or items you want close to hand that aren't so important to keep dry. The bag has an integral (though removable) belt to wear it around your waist or even over your shoulder, or to attach it to you a canoe or rucksack, and it also has two sewn-in plastic D-rings for more fastening options. All in all it's a pretty versatile bag with all the hallmarks of a product that's been built to last. It retails at around £40.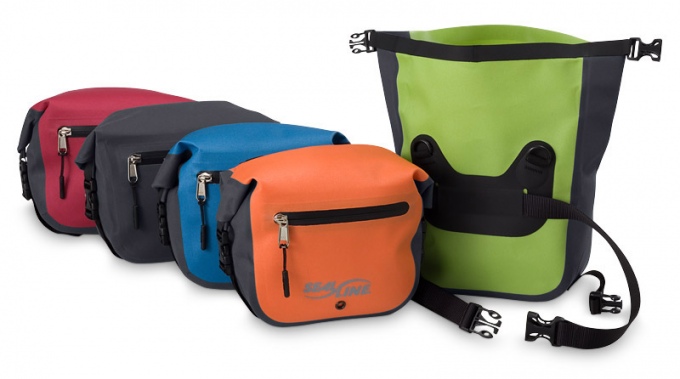 More info on the Sealline website.