Buxton Adventure Festival Young Adventurers Awards Night
In partnership with

BAF Young Adventurers Awards

Proudly presented by

Hosted at

Win 5 days in the French Alps
NEW Buxton Adventure Festival Young Adventurers Awards Night
The search is on for Derbyshire's Young Adventurer of the Year. We're looking for the best runners, bikers, climbers, cavers, skiers, skateboarders, free-runners, kayakers and sailors in the county. (Click here to make nomination).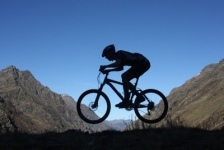 There's also a special Spirit of Adventure category for any young person who's excelled in their sport or has perhaps overcome a challenge or demonstrated great progress in the face of adversity.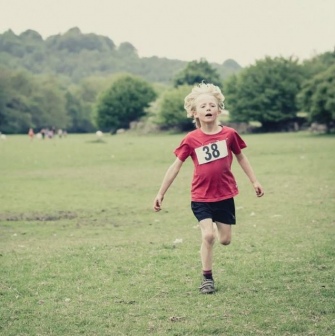 Or maybe you know a Young Leader, coach or volunteer who has helped others to reach their potential. Whatever the sport, activity or adventure, if they are pushing their boundaries or leading others by example, then we want to hear their story.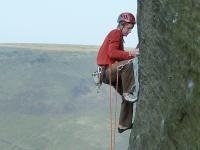 Tell us in 250 words or less why you want to nominate your son, daughter, young relative, friend or classmate, student or club member, fellow team member or even yourself!

The winners will be short-listed by our judging panel including top climber Pete Whittaker, England fell runner Stuart Bond, and Hope Factory team cyclist Adela Carter.

British Adventurer Dave Cornthwaite will present the winners with medals and prizes and give a keynote speech at an exclusive, invitation-only awards ceremony evening at the Oaklands Manor Outdoor Leadership Centre at University of Derby, Buxton on Friday 1st November ahead of the Buxton Adventure Festival opening on Saturday 2nd November.
PRIZES:

• Each of the three category winners – Young Adventurer, Spirit of Adventure and Young Leader - will receive a trophy.
Plus our overall 'Young Adventurer' award winner will win a trip for two to the 2014 Junior Adventure Racing World Cup in the French High Alps for themselves and a friend, including travel and accommodation.
And each of our 'Spirit of Adventure' and 'Young Leader' category winners will win an 'Adventure Day' at Oaklands Manor Outdoor Leadership Centre for themselves and up to 20 classmates.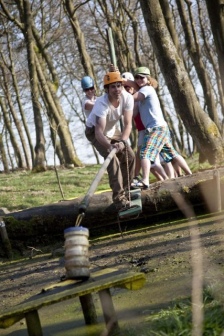 Dr Peter Dewhurst, Strategic Director at the University of Derby, Buxton said: "We are delighted to be launching a new award to encourage and inspire the next generation of adventurers. Adventure is at the heart of our outdoors courses at Oaklands Manor Outdoor Leadership Centre where we equip our students with the practical skills needed to face the challenges they will encounter whether they go on to work in the outdoors industry or become explorers and adventurers themselves."

Matt Heason, Buxton Adventure Festival Director said: "With the Peak District National Park on our doorstep, Derbyshire's always attracted some of the world's best adventure sports athletes. We want to encourage the next generation of home-grown talent with these new awards."

Janice Price, Partnership Manager at the Rural Derbyshire School Sport Partnership said: "I never cease to be amazed by the energy and dedication of our Young Leaders who volunteer their time to help organise festivals and competitions for our younger pupils. In rural areas it's crucial to give talented youngsters a pathway to success, forging links between schools and clubs. We hope these new awards will shine a light on talented youngsters of all ages and abilities".

Terms and conditions:
Nominations must be submitted online
Nominations will close at 5pm on Friday 25th October.
Nominees must be 17 or under on 1st November 2013 and live in and/or go to school in Derbyshire on the 1st November 2013.
Nominations are open to the public as well as to schools, clubs, groups etc. You may nominate more than one young person (please submit one form per nominee).
You can only nominate a young person in one category.
Judging: In the event of a tied decision, Festival Director Matt Heason will have a casting vote.
Prizes: Please note, the 2014 Junior Adventure Racing World Cup will take place in the Haute Alps in France towards the end of July (date tbc). The race is open to 7 to 17 year olds and takes 4 nights and 5 days. Watch 2013 video here: http://vimeo.com/74139172.
Each Spirit of Adventure and Young Leader category winner will win an 'Adventure Day' at Oaklands Manor Outdoor Leadership Centre at the University of Derby, Buxton for themselves and up to 20 classmates. Dates and details will be decided with the winner, in liaison with their teachers and the University of Derby, Buxton.
Read more about Dave Cornthwaite and our judging panel at www.buxtonadventurefestival.co.uk
For more information please email Matt Heason at awards@buxtonadventurefestival.co.uk. Or for media enquiries please call Lissa Cook on 07818 411 791 or lissa@heason.net
Click here to download & print pdf of info
Click here to return to BAF website



Buxton Adventure Festival 'Young Adventurer' Awards